Welcome to Xtreme Hunts, where your desire to chase trophy whitetail bucks and eastern turkeys will be completely satisfied. Tucked in the hills of Pike and Adams Counties in Illinois and the grassy plains of southeastern Kansas, your trophy buck or turkey roams; waiting for his opportunity to face you one-on-one. As most seasoned hunters know, it's not always about the trophy; it is about the memories made and the opportunities provided for you to learn and grow as a sportsman. We at Xtreme are fully devoted to making your experience with us one to remember.
Everyone at Xtreme Hunts is happy to help in whatever way we can; whether it's to discuss your already booked trip or questions about our hunting packages.
Please fill out our quick form and someone from our team will be in touch with you soon about your white-tail deer hunting inquiry.
Make a Payment
Use the Book Now Online Form to make a hunt payment or your first hunt deposit. We use PayPal which accepts online payments and credit card payments quickly and easily.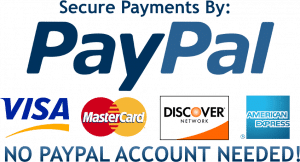 BOOK NOW ONLINE / BOOKING CONTRACT