Xtreme Hunts is an outfitting business located in Pike and Adams Counties, also known as the "Golden Triangle." Our expert Illinois deer hunting outfitters will guide you on an Illinois whitetail hunt. We manage 15,000 acres with over 350 acres of food plots. These food plots consist of turnips, oats, clover, brassicas, soybeans, corn. Another big attractant of trophy bucks is natural forage such as the mighty white oaks in the creek bottoms and hardwood timbers. We provide very low hunting pressure to all of our hunting ground with a strict 140" minimum on all deer harvested. Although there are no trophy fees, we do implement a penalty fee of $1000 for a deer harvested below the 140" minimum. The fine is set in place to structure the age of our deer herd and grow the quality bucks we want our clients to harvest. Our hunters know there will always be quality bucks on the ground that we outfit. Outfitters who have a 125" minimum are devastating their deer herd and will very rarely ever harvest bucks in the 140" range because they do not let their bucks grow to maturity. We have the fines in place to ensure quality bucks are available every time you sit in the stand; as well as every year you come back to hunt with Xtreme. The bucks are here, we just need to work as a team. With a little luck, we will always have a memorable hunting experience.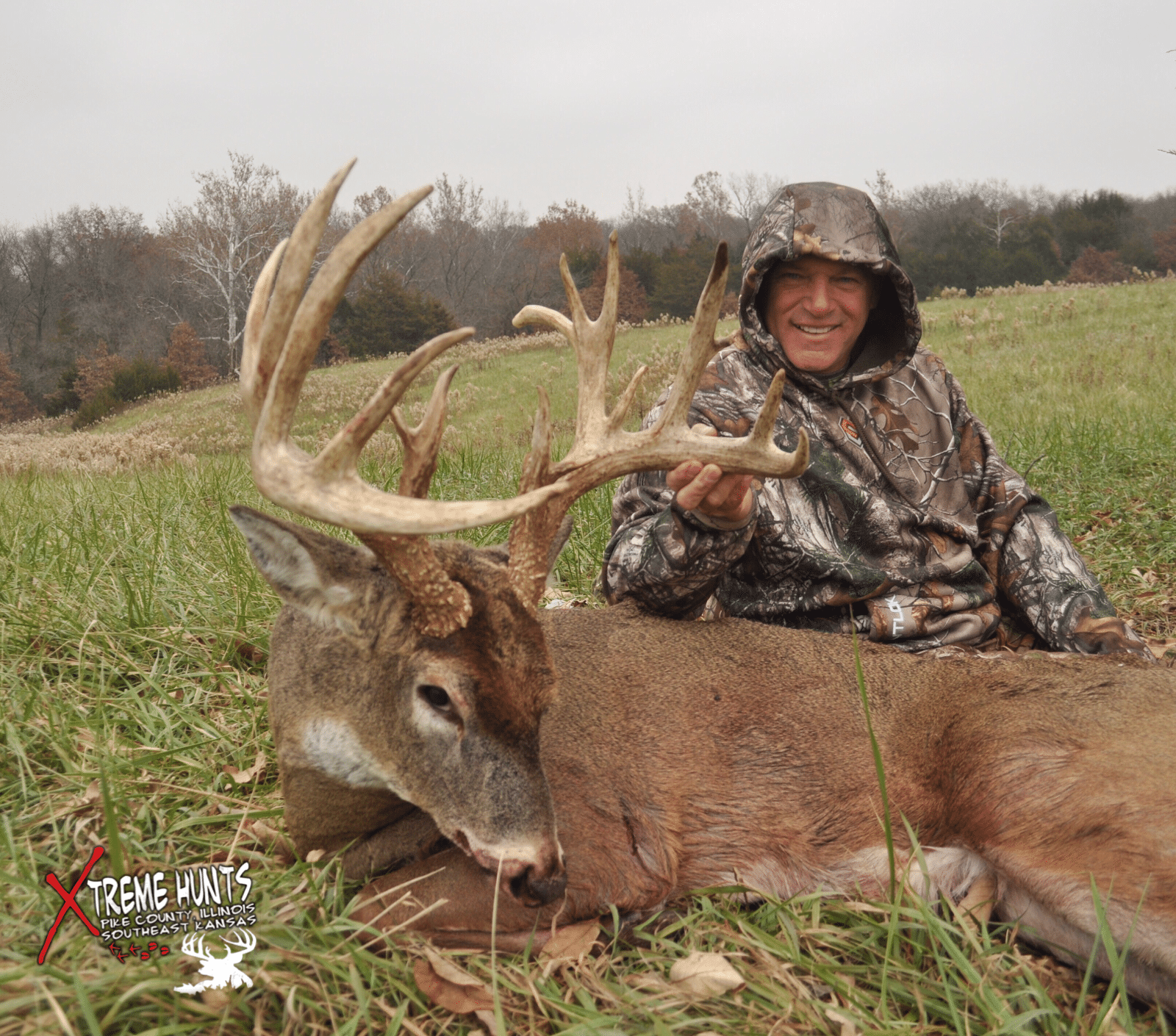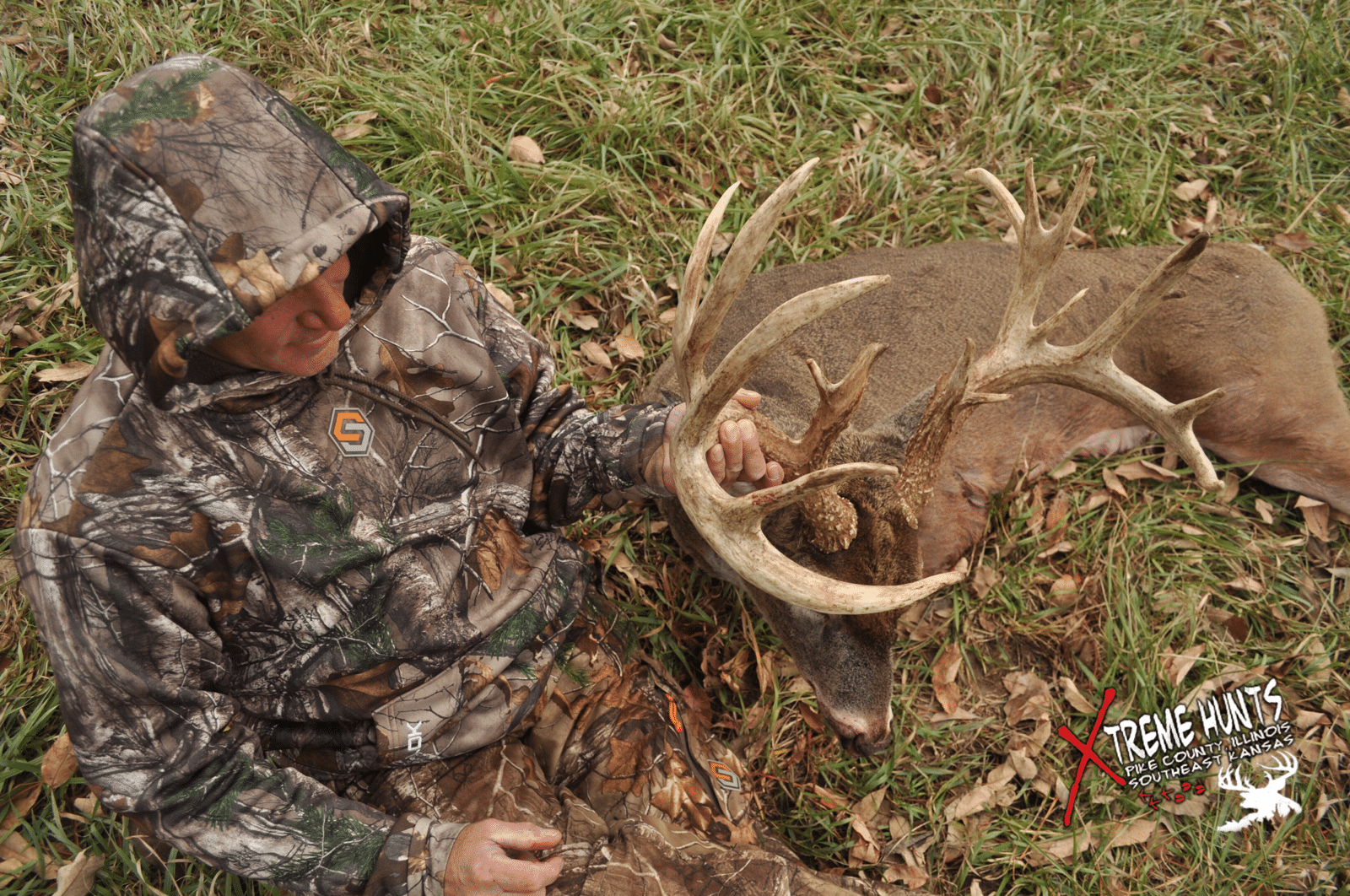 We specialize in providing our hunters with a premium whitetail hunting experience. Every tree stand and blind is placed with the utmost focus on getting you that opportunity to harvest your trophy Whitetail. Deer hunting is a passion like none other and it is our duty as outfitter to get you in the middle of the action.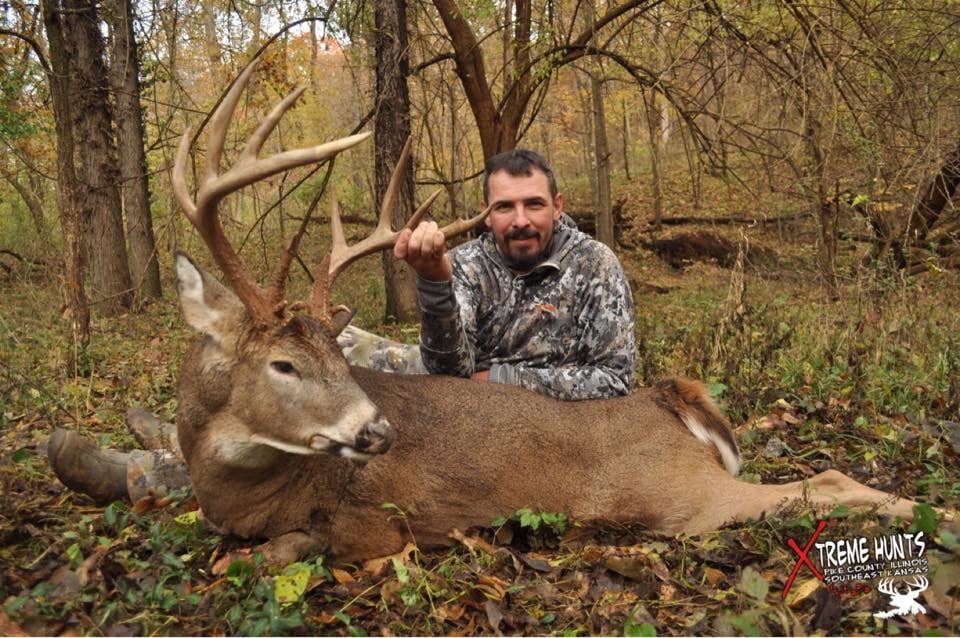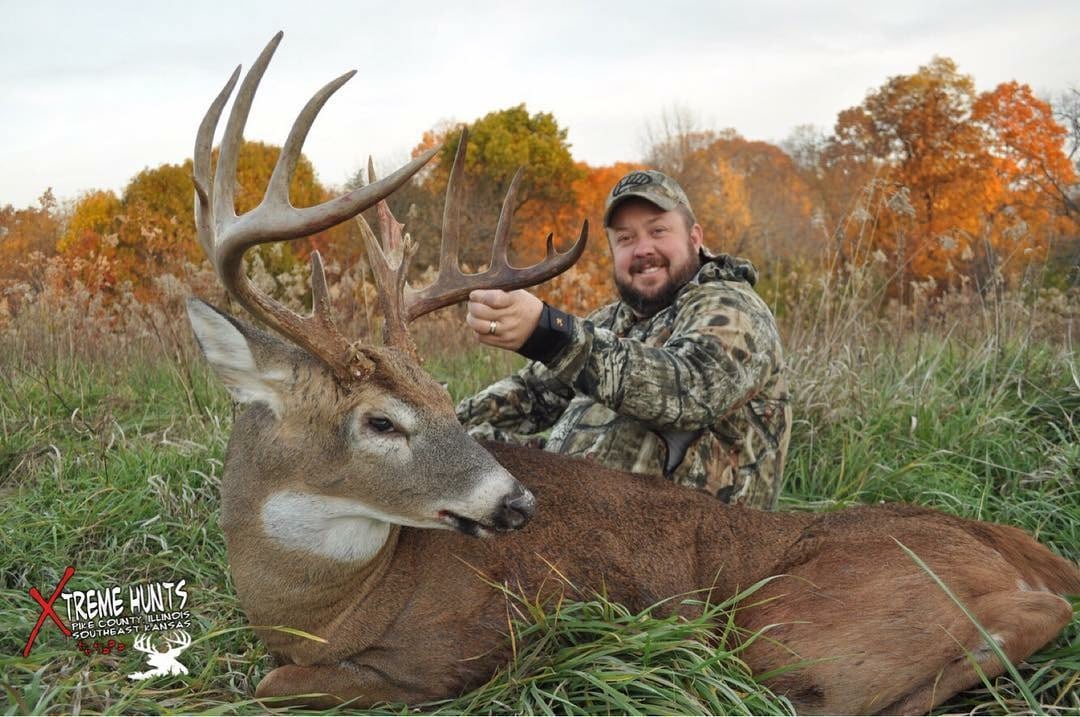 Don't forget to visit our Gear Bag page so you have the right hunting gear when coming to Pike County Illinois on your Trophy Whitetail Deer Hunt.
Xtreme Hunts applies for all the deer permits and license in Illinois, Hunters know this when booking their hunt.
For more information on our deer hunts please visit our About Us Page